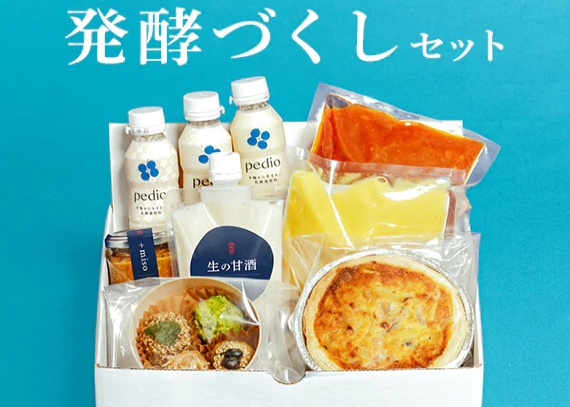 The side dish set of "raw fermented food" delivered by Seigen has started selling in limited quantities on the EC site!
"Fermentation set" (¥ 4,580 including tax and shipping)
Incorporating fermented foods into your daily diet should be a habit for your health.
The "fermented food" set is a handy set that aims to help you enjoy pedio and other fermented foods without the hassle.
This time, we will introduce the miso balls in detail from the multiple lineups included in the "fermented set".
Miso-tama is a proposal for a new type of miso soup, in which the dashi stock, ingredients, and miso are stored together in the amount equivalent to one cup of miso soup.
Seigen's raw miso balls are available in two types, a premium line and a basic line.
The miso used for miso balls is not heat-treated, so the microorganisms and enzymes can be taken into the body as it is.
Premium line miso ball uses raw vegetables.The flavor that cannot be achieved with dried vegetables is truly a cup of "relief".
The basic line uses carefully selected ingredients so as not to lose the taste of miso.
For a cup of busy morning, please spend a "relaxing" time that soaks into your body with Seigen's miso balls.